Based on company needs Steinbeis Management Education is able to provide customized seminars focusing on
specific topics (e.g. project controlling, accounting for engineers, etc.)
integration of company-specific issues, challenges and surroundings
Curriculum will be developed together with the customer and lecturer based on specific needs to be addressed in these types of seminar
Most of the seminars are taught in English. Upon specific request by the company, it may also be possible to offer in-house seminars in German.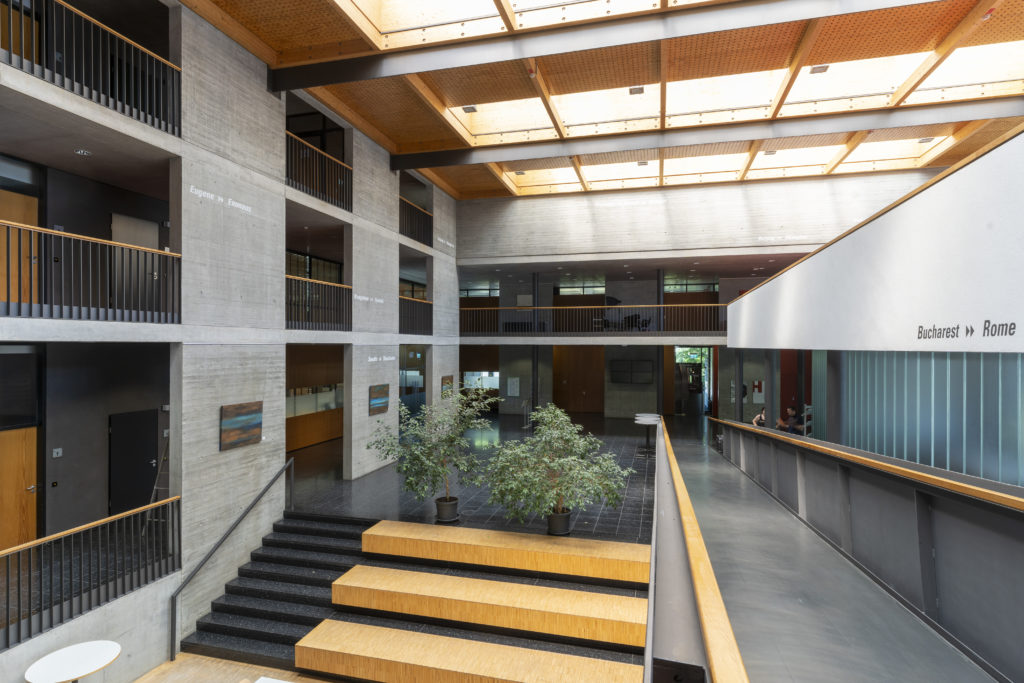 Customized seminars conducted by STI ME:
Managing with success in Asia
In this 2.5-day program, participants will develop a broad understanding of the business systems and cultural challenges in the Asian business environment, e.g. hiring and retention, government relations and IP management. Through this program, they will develop skills in "reading the situation" and devise a conceptual framework for cooperation with their respective teams in various regions across Asia. Participants will also achieve clarity on mistaken assumptions associated with the dichotomy of establishing global partnerships in Asia.
Mastering Digital Transformation
Digital Transformation is at the top of any CEO's agenda, but can it be mastered like any other big managerial challenge? What makes digitalization different from the first wave of digitalization where companies introduced CRMs like Salesforce or ERPs like SAP? In this course, we not only talk about the issue but also work on the participant's digital business models.
The course is organized in the following blocks:
What is new about digitalization? What happens if things not only become smart but can also act? How can Artificial Intelligence (AI) be used today? What are the perils of current use cases in AI? How does management have to react to AI, if it is confronted with probabilities and not certainty anymore? What are the limitations of AI today?
What are the economics of digitalization? How are the digital economics – like network effects – different from business in the physical world? What do these economics mean to management and how does management have to change? In this world, can a profitable no. 3 exist in the market?
The 3 horizons of innovation and how to master them: Innovation comes in very different form and horizons and all have to be managed differently. Are agile methods good for any innovation project? What is the difference in management of complex vs. complicated innovation projects?
New boxes for strategizing. Business models and ecosystems of connected business models are the new units for analysis and strategizing. We need these new boxes to see where change is coming from and where we have to build up capabilities to master digital transformation.
Customer centricity as the prerequisite for transformation: Technology is not the key to digital transformation but customer centricity. Companies have to refocus away from products to the basic needs they serve or the jobs they perform for their customers like mobility for example.
Digital Transformation is business model innovation: Digital Transformation is always a radical change in the business model aka business model innovation. What are the strategies of B2B companies like Hilti or Würth to master this challenge?
An agile process for digital transformation & new work culture: What culture do you need in your company? What is an agile process to learn and execute faster? What works in digital and what does not work?
Finance and Controlling
Topics covered in this 2-day seminar:
The role of accounting information in management (introduction to relevant costs)
Cost-volume-profit analyses
Using accounting information for decision-making
Capital budgeting
Cost estimation
Cost allocations
International Financial Management
This one-day course deals with aspects related to international financial markets and exchange rates. There will be a focus on issues that are especially relevant from the point of view of individual firms. Topics include pricing in the foreign currency and Eurocurrency markets, use of forward exchange for hedging, international portfolio diversifications, market efficiency in the international markets for equity and bonds, foreign currency options, international capital asset pricing, pricing of foreign currency bonds, currency swaps, foreign currency loans and international risk management.
Marketing/Vertrieb
(dieses Seminar ist deutschsprachig/this seminar is held in German)
Schwerpunkte dieses zweitägigen Seminars:
Erfolgreiches Marketing beginnt mit der Produktidee und erstreckt sich bis zur direkten Vermarktung an die Endkunden. Daher ist es wichtig, dass Führungskräfte im technischen Bereich sich aktiv und kompetent an der Planung der Marketing- und Vertriebsprozesse beteiligen.
Die Funktion und Bedeutung des Marketings im modernen Unternehmen
Markanalyse und Marktforschung
Marketingstrategien
Segmentierung, Zielgruppenauswahl, Positionierung
Marketing-Mix
Erstellung und Umsetzung von Marketingplänen
Methoden:
Praxisorientierte Unterrichtsmethode mit Präsentationen, Gruppenarbeiten und Fallstudien. Im Mittelpunkt steht der intensive fachliche Austausch der Teilnehmer untereinander sowie mit dem Referenten.
Thinking Strategically, Acting Operationally
This course introduce the basic concepts and principles on which business strategy is based, but then focuses on how those concepts and principles have to be translated into action at the operational level. We emphasize the importance of establishing clear performance goals and measures that are aligned with the strategy of the organization.
Individual Leadership Performance
The leadership pipeline
Strategic leadership feedback to managers
Exploration of strategic leadership challenges
Dealing with personal and critical incidents
Giving and receiving feedback
Influencing and persuasion
Using interviews, using role plays
Confidence building
Transformational / empathic leadership
Listening / consulting more
Coaching
Improving interpersonal impact
Creating a positive working climate
Process vs. content skills
Examination of critical stakeholder engagement as a strategic leadership skill
3–4 day seminar